Lea Michele and Idina Menzel
Other than their similar backgrounds on Broadway, Lea Michele and Idina Menzel also share similar facial features, the 'Wicked'actress even played as Lea's mother in the TV series 'Glee'.
Keira Knightley and Natalie Portman
They may be from a different country altogether, but the lovable Keira Knightley and the 'Black Swan' actress Natalie Portman sure share some identical features with their eyes and cheekbones…they look so similar that they could be related.
Vincent Van Gogh and Chuck Norris
Some say that when Chuck Norris isn't busy kicking butt, he enjoys the occasional hobby of painting Post-Impressionist masterpieces. Check out the similarities between martial arts expert Chuck Norris and post-impressionist painter Vincent Van Gogh
Amy Adams and Nicole Kidman
Nicole Kidman and Amy Adams look practically identical! (That is if only Nicole Kidman sticks with her auburn locks…)
Javier Bardem and Jeffery Dean Morgan
Javier Bardem and Jeffrey Dean Morgan - As if the two weren't already confusing enough, they're even going grey in the same spots! Strange…
Zoe Saldana and Jada Pinkett Smith
Zoe Saldana, the Avatar, and Jada Pickett Smith, look incredibly similar with those jaw lines and nose, let us just hope that Will Smith won't mistaken Zoe as his wife! Awkward…
Will Ferrell and Chad Smith
Our beloved Red Hot Chilli Peppers Drummer Chad Smith and the A-list Comedian Will Ferrell could definitely pass for twins in spite all their differences, and they even did a drum off on the Tonight's Show  not long ago.
Naya Rivera and Kim Kadashian
Naya Rivera is a talented and charming Glee star, yet bears a huge resemblence to Kim Kardashian. Rumour has it that Naya is trying to turn into Kim with her lightened hair, as well as having a implants. Both of their other halves are even rappers!
Now, what we can only say is that if imitation is a form of compliments, Naya surely is very fond of Kim.
Ian Somerhalder and Chace Crawford
These two look scarily alike. It's too difficult to choose between them! They both have those amazing blue eyes and bushy eyebrows as well, good luck deciding!
Jordin Sparks and America Ferrera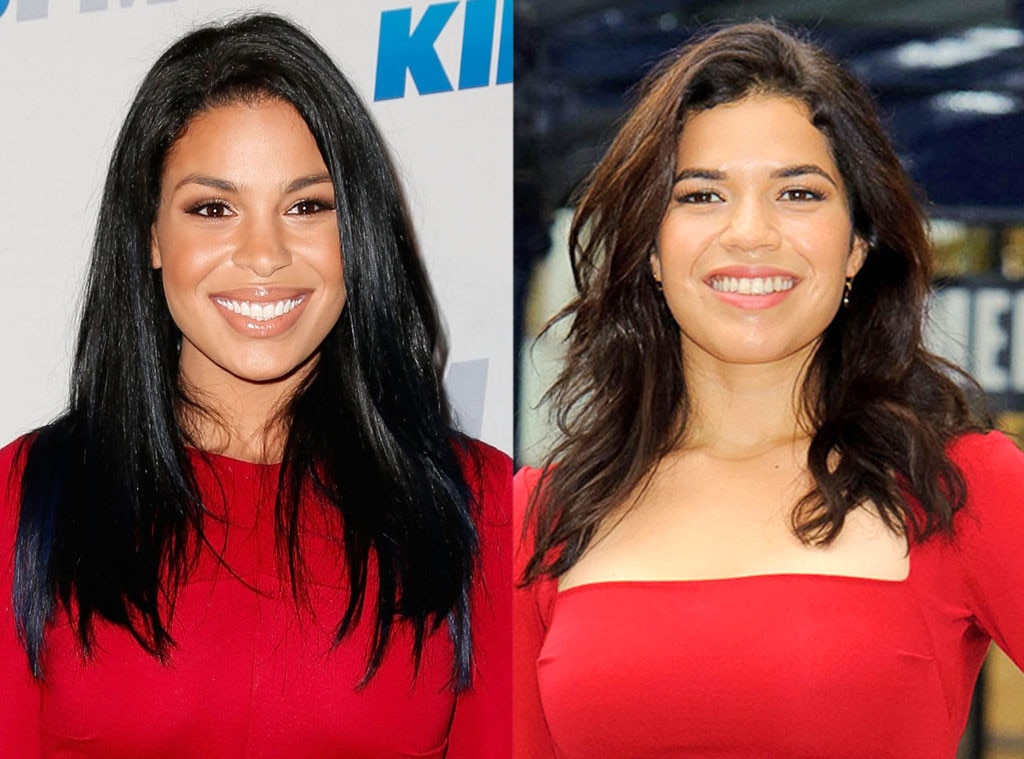 Former "Ugly Betty" actress America Ferrera may as well be 2007 "American Idol" winner Jordin Spark's long lost twin sister...
Mila Kunis and Sarah Hyland
The 'Modern Family' star is often being compared with Mila Kunis, and she even admitted that herself on the Ellen Show! Enough said.
Victoria Justice and Nina Dobrev
"Victorious" star Victoria Justice and "Vampire Diaries" actress Nina Dobrev look so alike that Victoria even acknowledges it MTV News on the Kids' Choice Awards, saying: "Everyone always confuses me for her".
Minka Kelly and Leighton Meester
Spot the difference… Still trying? Well doppelgängers Minka Kelly and Leighton Meester have been said to look so alike, they even starred in the thriller "The Roommate" together. Good luck figuring out who's who in that movie!
Katy Perry and Zooey Deschanel
As we have listed here, there are always a lot of celebrities that look alike, but these two – Katy Perry and Zooey Dischanel, the similarities that they share are uncanny. With their dark hair, blue eyes and pale skin... Absolutely Twincredible!
Cindy Crawford and Eva Mendes
Although one of them is a supermodel while the other one is an actress, there is no doubt that they share tons of similarities from their jaw lines to cheek bones… you name it!
Henry Cavill and Matt Bomer
With their gorgeous blue eyes and chiseled looks, The Superman Henry Cavill has even been mistaken by photo agencies as Matt Bomer. Although this doesn't seem to be quite a good news for Henry, it reinforces the idea of their scary resemblence.
Jennifer Lawrence and Jennifer Aniston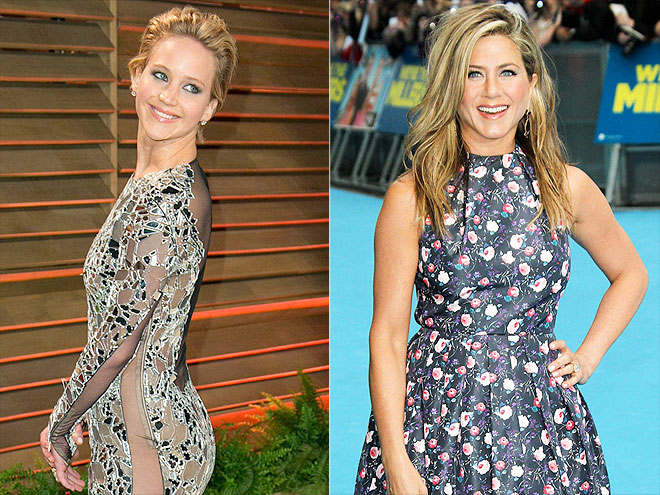 As much as Jennifer Aniston hates to see Jennifer Lawrence dress "frumpy", you've got to admit that they look like pretty alike!
Mila Kunis and Vanessa Hudgens
Yes, we have mentioned Mila Kunis earlier, but look at them, ever see two people who are completely unrelated, yet can't tell them apart? Well this totally is the case!