We don't know if you'll all agree but a lot of the time, we find snacking a lot more satisfying than a big meal - especially while you're at work. Nothing quite beats sitting at your desk with a few naughty chocolate digestives and a cuppa!
If this sounds like you, and like us, you want to shake up your snaking treats to something a little healthier (without sacrificing taste) then keep on reading.
We have 5 tasty and easy to make snacks that will help you maintain a balanced diet and more importantly, they all come with the guilt-free factor:
DIY crisps
Try slicing thin strips of potato/carrot/apple/sweet potato with a vegetable slicer and arrange them on a silicone tray. Pop them in a microwave for a few minutes, season to taste and viola, you're very own baked-style snacks minus the extra calories.
Frozen Grapes
A popular mess-free choice for the office snack, but it's incredibly easy to get lost in the moment and devour your way through the entire bag! Try freezing them for a delicious grape sorbet affect. 20 frozen red seedless grapes only amount to 100 calories.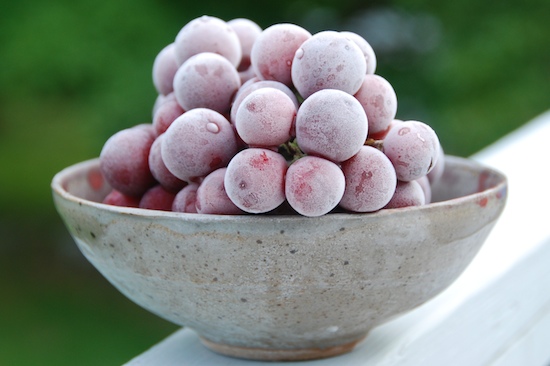 Air-popped popcorn
Popcorn can be classed as a healthy snack, as long as it's not covered in sticky toffee. Using an air popper machine instead of a microwave produces a naturally low calorie, low fat snack which you have complete control over the ingredients.  It will also make you the new favourite colleague in your work place!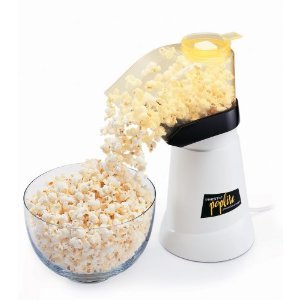 Boiled egg
Protein aside, boiled eggs makes the perfect afternoon snack as they are easy to make in advance. Just boil a couple on Sunday evening and you will be snack ready for the whole week.
They are also amazingly tasty in an egg salad and incredibly guilt free as one egg is only 80 calories.
Hummus and carrot sticks
Healthy in considerate amounts, this infamous snack is our favourite Middle Eastern treat. It's easy to get your hands on but tastes better if made fresh by yourself. Chic-peas are also high in fibre which means that you'll stay fuller for longer.