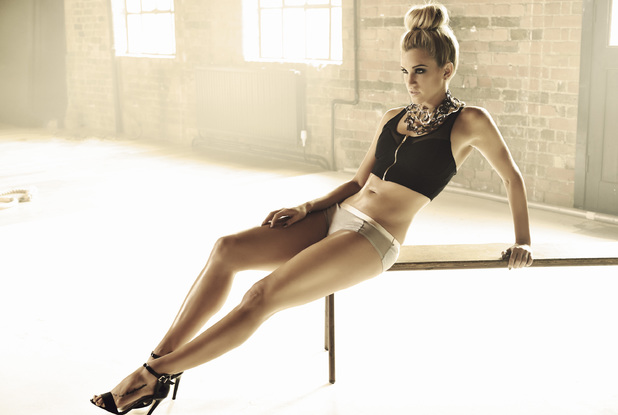 As part of the girl group The Pussycat Dolls, Ashley Roberts lived on a routine of dance, training and shows. The group showed women that gaining a great physique doesn't have to be boring and that there are plenty of alternative ways to train. Ashley couldn't even resist forming a routine with her fellow campers in I'm a Celebrity Get Me out of Here which surely displays that dancing is also infectious even in the toughest of times. Over the years, dance crazes have now made their way into our gym routines. Here are some which can get your blood pumping.
Zumba
Zumba was first created in the 1990's by a Columbian choreographer and dancer Alberto Perez after having to improvise a class as he had forgotten his aerobics mix tape. The versatile dance style incorporates elements of dance and aerobics including hip-hop, samba, mambo and martial arts.
Over recent years, Zumba classes have become a big craze all over the world as people continue to enjoy a fun, dancing alternative to working out.
It was recorded in 2012 that more than 14 million people took weekly Zumba classes across more than 150 countries.
Pole dancing
For many, pole dancing is no longer only associated with seedy strip bars and night life entertainment. Pole dancing is now recognised as serious fitness workout, with thousands of pole dancing classes proving popular in the UK alone, performed by trained, qualified instructors.
The dance form combines various elements for a full body workout. These elements include strength, cardiovascular fitness, elegance, coordination, flexibility and improved posture.
The dance is also dynamic and can make women feel empowered and strong. All sizes and ages can benefit from a pole dancing session which is an amalgamation of dance and athletic movements.
Street dancing
Top gym chains such as Fitness First now offer street dancing classes to appeal to the next generation of fitness fanatics. Street dancing was originally coined to describe dancing which took place outside of the studio.
The earliest forms of street dances included popping, breaking and locking in the 1960's and 70s. Today, many styles are incorporated into a street dance routine as more traditional teachers of styles such as jazz and ballet took up learning street dance. These classes are a great chance to socialise with others whilst getting fit in a fun environment.
Salsa
This sexy dance style has origins from Cuba in the 1920's and has strong Mambo, Guaguanco and other Afro-Cuban music influences. In recent years, the dance form has been popularised by TV shows such as Strictly Come Dancing and Got to dance, which has resulted in growing salsa class numbers year on year.
Salsa is popular in Latin America as well as the United States and Europe and is most recognised as a sensual, partner dance.
Today there are three major forms of salsa style; Cuban Salsa, New York Style and Los Angeles Style. Other forms include Columbian and Miami-Style Salsa.